Hawaii is renowned for its spectacular landscapes, rich cultural heritage, and stunning beaches. Yet one of the best things to explore is our deliciously unique food scene — especially on the island of Oahu, where traditional Hawaiian fare meets international influences ranging from Japanese and Chinese to Portuguese, Filipino, and more. Here are five must-try dining experiences waiting for you in our culinary paradise!
1. Poke: The Iconic Raw-Fish Dish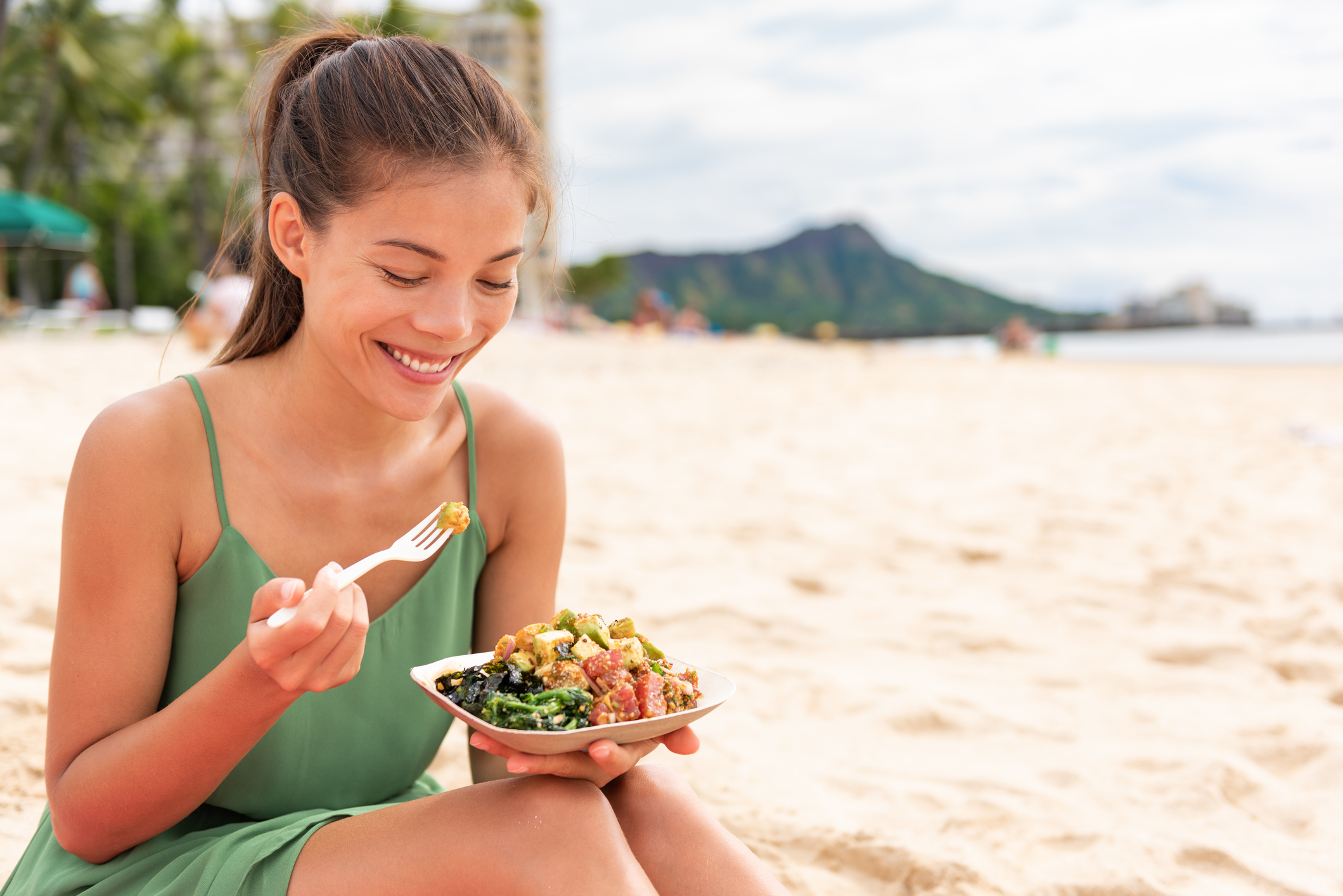 Any way you slice it, poke is one of Hawaii's most popular dishes. Consisting of freshly chopped raw fish, a marinade typically made from soy sauce and sesame oil, and a variety of other flavorful ingredients, poke can be served up simply as a snack or over a bowl of rice — AKA the poke bowl.
Here at The Twin Fin, Tiki's Grill & Bar serves up two delectable versions: Ahi Poke Wonton Sliders and Prime Rib Poke (made with cubes of flash-seared prime rib and drizzled with savory pipikaula aioli). But if you're hungry to go on a poke crawl across Hawaii's capital city, Eater's The 11 Best Places to Eat Poke in Honolulu gives you a veritable buffet of options.
2. Plate Lunch: A Quintessentially Hawaiian Meal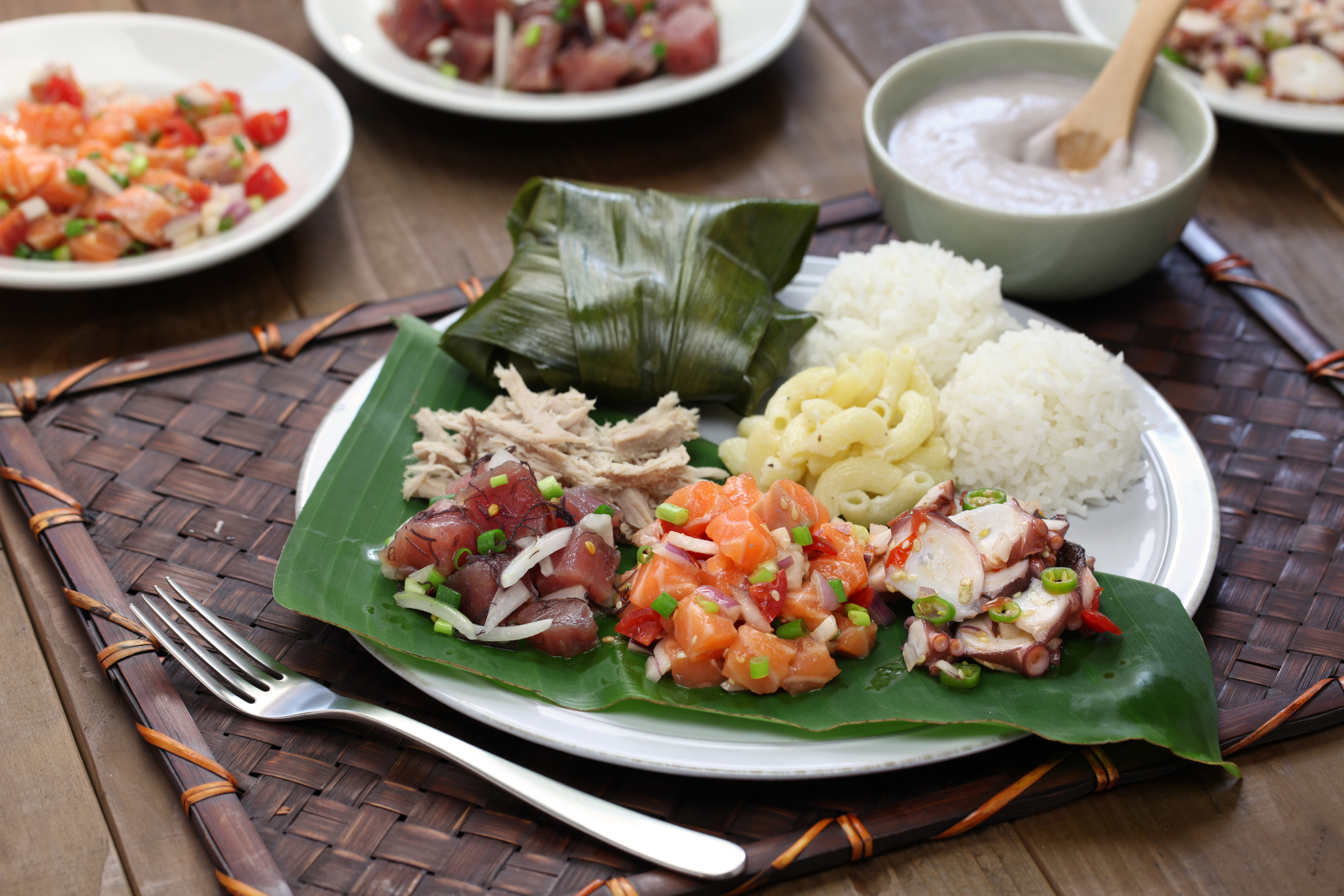 Treat yourself to a plate lunch for a hearty serving of local comfort food. The standard version consists of an entrée like chicken teriyaki or grilled fish, accompanied by two scoops of rice and macaroni salad on the side. However, with so many other tasty versions available on Oahu, it can be hard to make a decision!
We recommend going to Helena's Hawaiian Food, or trying Waiahole Poi Factory for the Kanaka Nui plate. It includes kalua pig, laulau, chicken long rice, lomi salmon, with your choice of beef or squid luau and rice or hand-pounded poi, and haupia (coconut ice cream) for dessert.
3. Shave Ice: A Cool Treat on a Sunny Day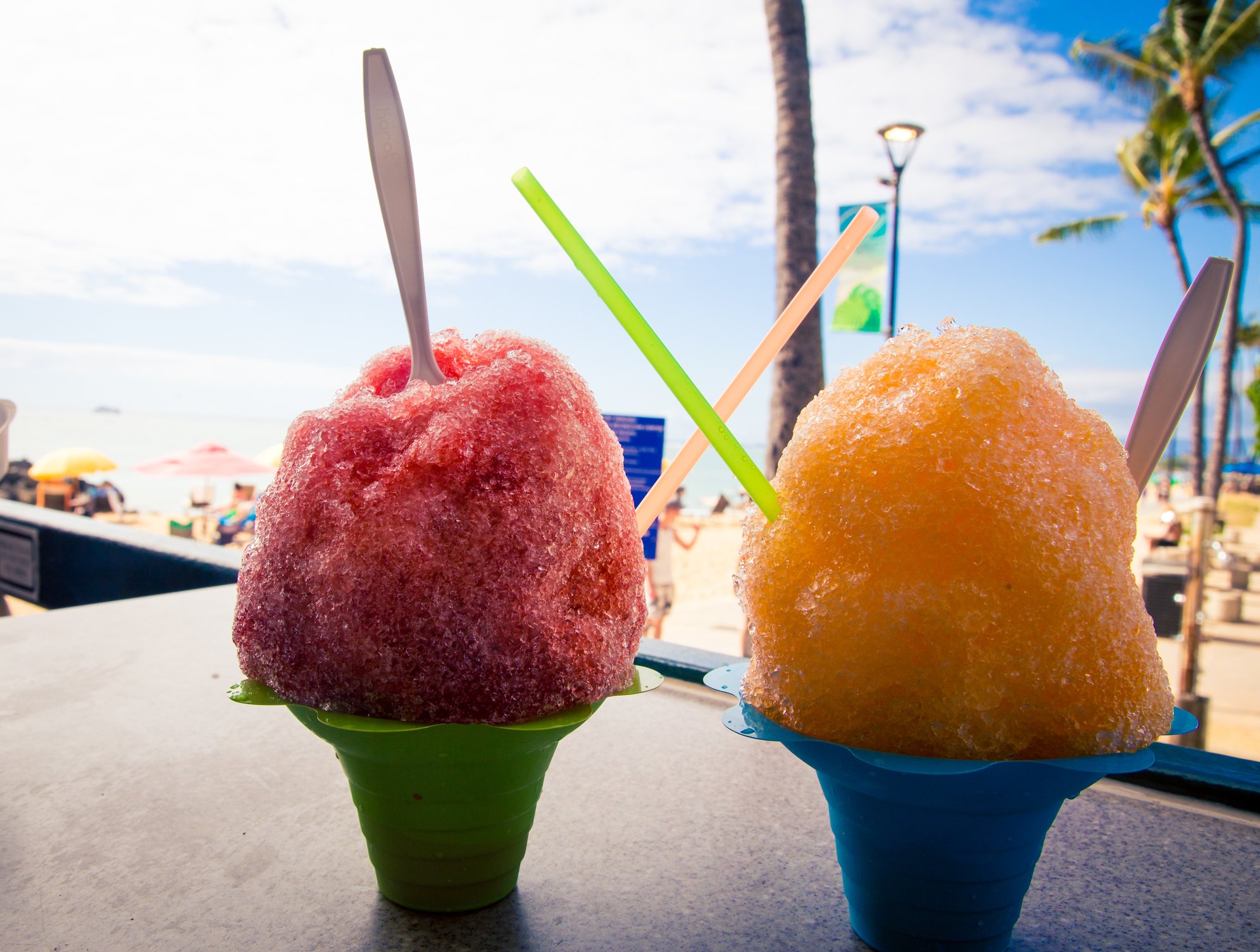 Speaking of dessert, Oahu's sunny climate calls for a sweet treat, especially when it's as refreshing as shave ice! This Hawaiian favorite features finely shaved ice piled high and drenched in a variety of tropical syrups flavored with local ingredients such as mango, pineapple, and lychee.
Stay cool with various shave ice flavors at Kai Coconuts, located right here at the lobby level of The Twin Fin. Or head to the original Wailola Street location of Wailoa Shave Ice, which has been serving up shave ice since the 1940s. Be sure to try the li hing mui (salty dried plum) or lilikoi cream (passionfruit)!
4. Loco Moco: A Fusion of Flavors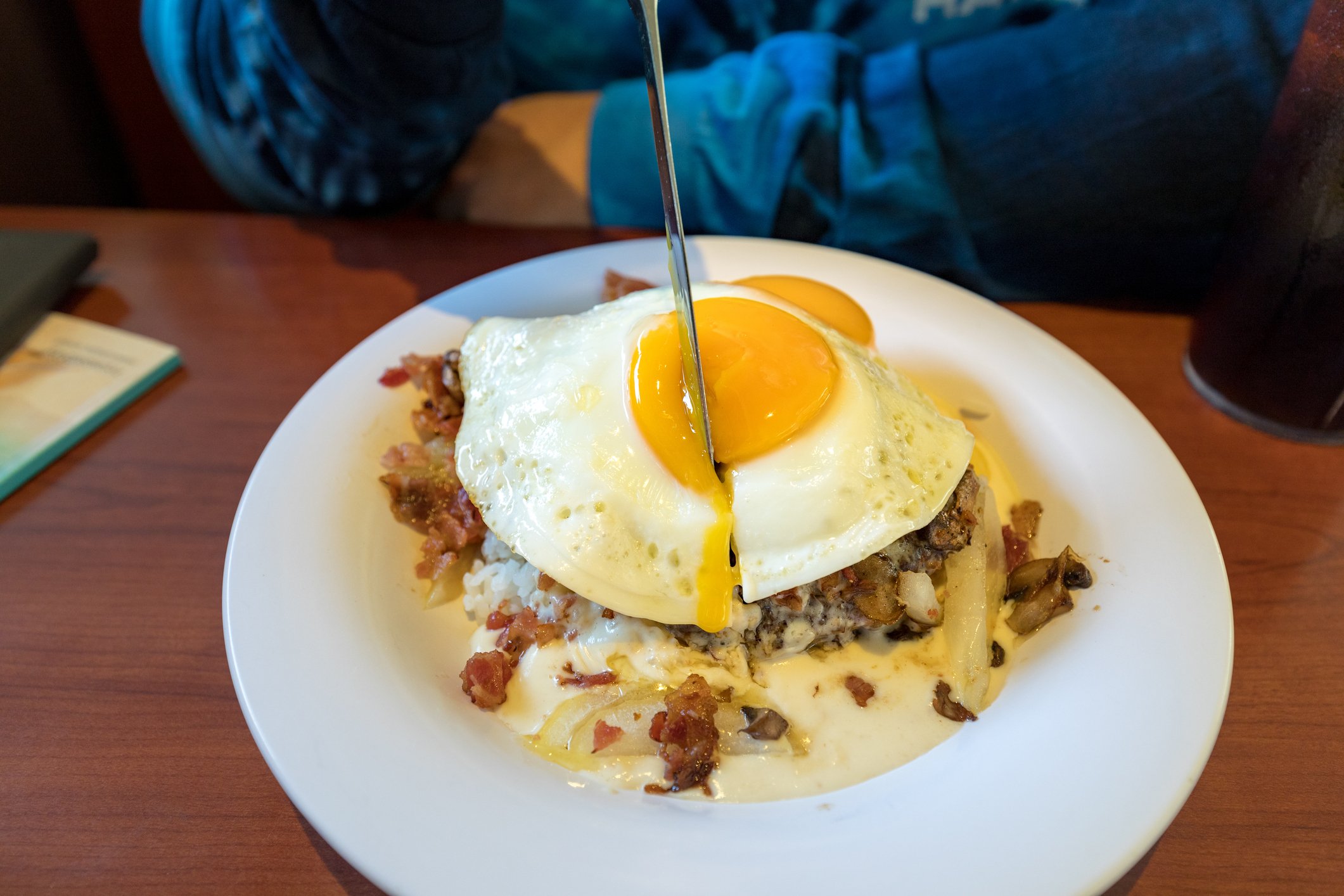 Loco moco is a great example of how Hawaiian cuisine embraces its multicultural influences. An amalgamation of American, Japanese, and Hawaiian flavors, loco moco consists of a bed of white rice topped with hamburger, a fried egg, and gravy.
Nowadays, this traditional dish has many versions — be it the Loco Moco Benedict for breakfast or the Sumo Loco for the extra hungry (it includes six scoops of rice, three slices of spam, three eggs any style, and two ½ pound hamburger patties). Some of our favorite Oahu restaurants known for their loco moco include Rainbow Drive-In, Koko Head Cafe, and Zippy's.
5. Luau: Hawaiian Culture & Cuisine
No trip to Oahu would be complete without going to a traditional Hawaiian luau. Beyond the mesmerizing cultural performances, luaus offer a dizzying array of island dishes. Feast on everything from the freshest of fish, kalua pork, and huli chicken to seasonal local fruits, salads, sides, and much more.
In addition to the luaus offered at the Polynesian Cultural Center, there are lots of fantastic luaus to choose from, including Toa Luau, Chief's Luau, and Diamond Head Luau, located on the lawn of the Waikiki Aquarium.
An Added Bonus: Staying at Twin Fin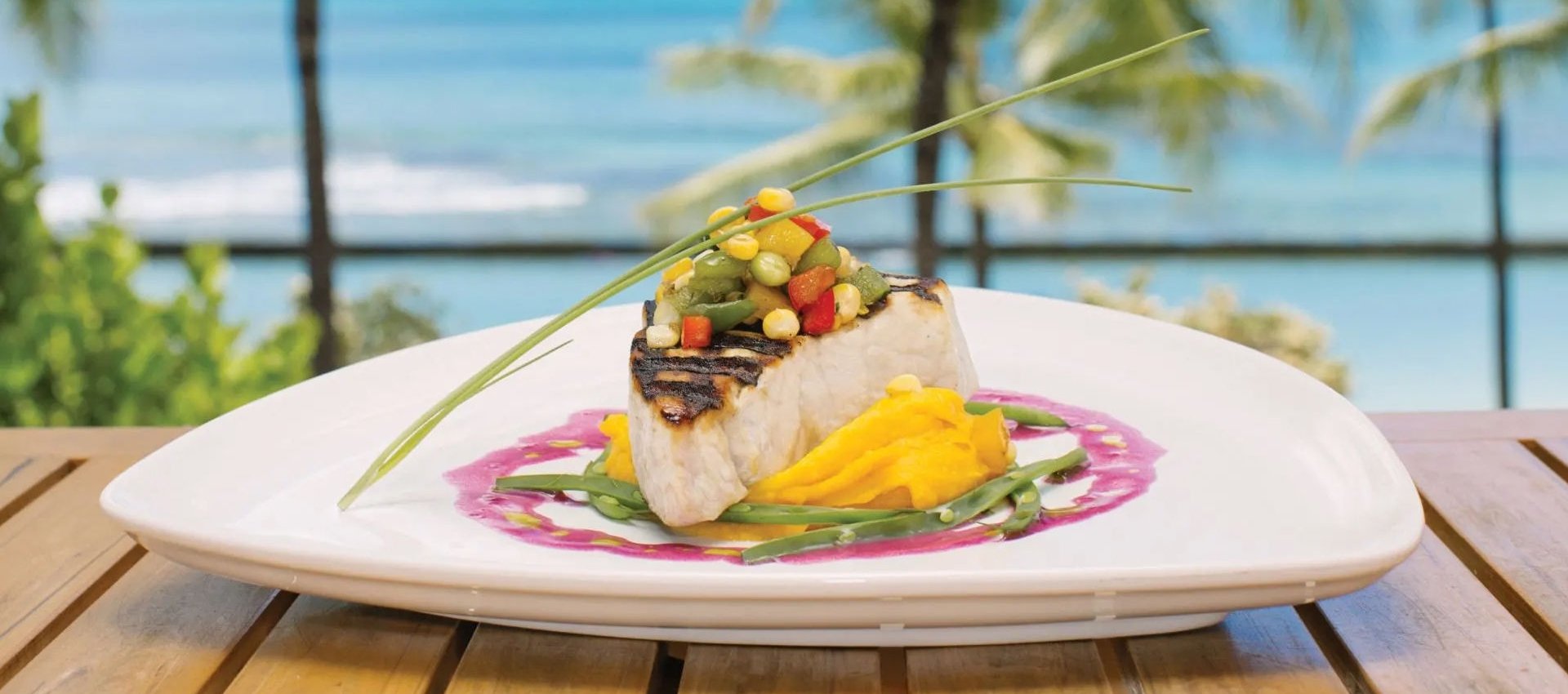 If you've worked up an appetite for Oahu's must-try dining experiences, you should stay with us at The Twin Fin. Not only do we serve up poke and shave ice and a whole menu full of delectable dining, but you'll also enjoy comfortably stylish accommodations, awesome offers, and a fantastic location with phenomenal panoramic views of Waikiki Beach, Diamond Head crater, and the ocean beyond.