Looking northward for a more rural day trip? There's a lot to unpack on North Shore, so today we'll focus on the Haleiwa community. Haleiwa is favored by tourists for its beaches, plantation-style downtown and world-famous shave ice. Here are some highlights.
Beaches
Pristine beaches with big winter waves draw surfers and tourists to the coast of Haleiwa. Large swells from October through May are prized by experienced surfers but should be avoided by beginners – spectators welcome!
Haleiwa Beach Park – This beach park is ideal for a picnic and is equipped with showers and restrooms. If you're into snorkeling, this is a good place to put on the flippers. Remember, if you come within close proximity to a green sea turtle, respect their space and be a kind observer.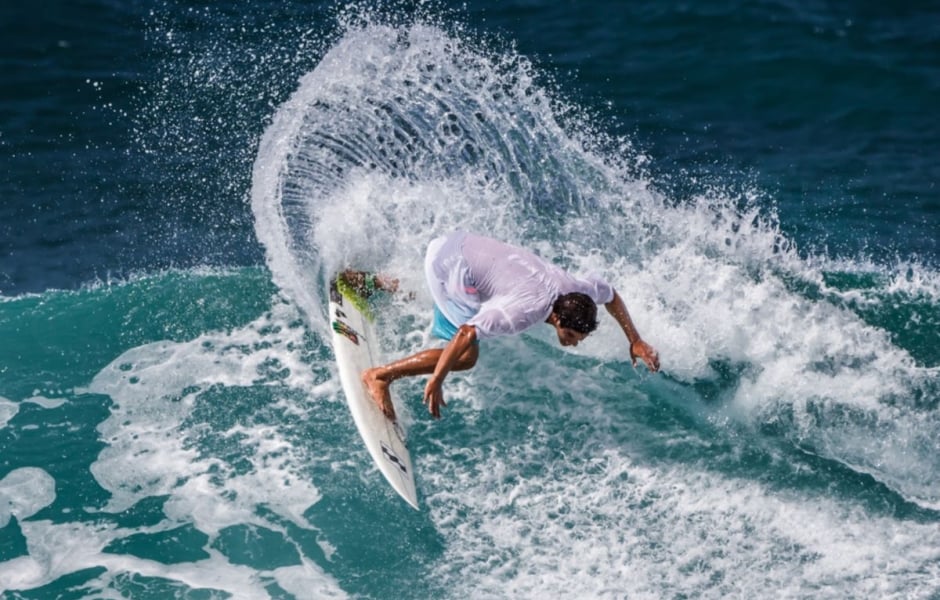 Ehukai Beach Park – Surfers flock to this beach – also known as the "Banzai Pipeline Beach" – in wintertime for its massive waves. It's home to annual, big-name surfing competitions, such as the Vans Triple Crown. Visit during the winter months to watch surfers take on big swells! Onsite bathrooms and showers available.
Shark's Cove – This rocky cove is covered in volcanic rocks, which allows for the experience of exploring tidal pools. A sandy and grassy area can be found nearby, as well as food trucks.
Eat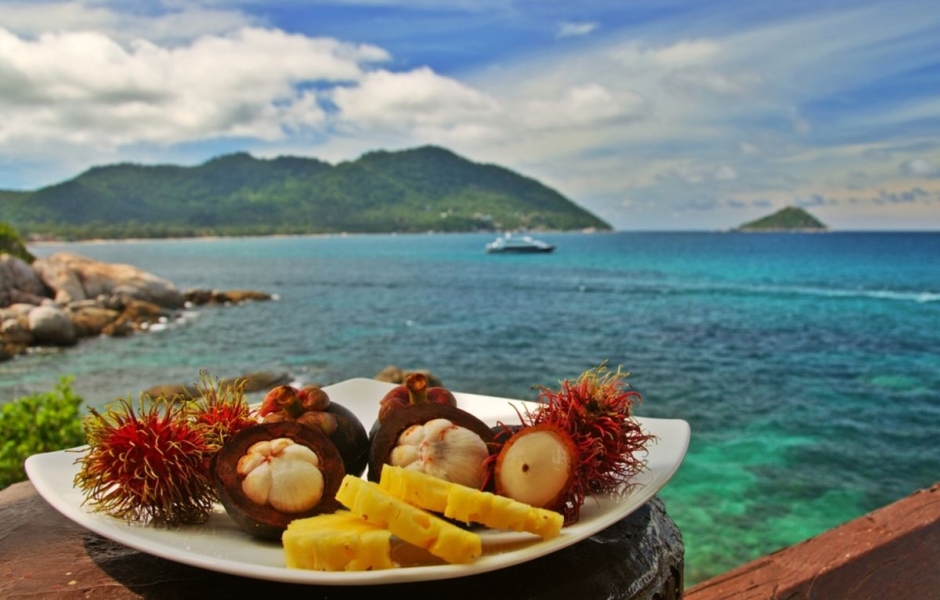 Shave ice – In case you didn't know, Hawaii loves shave ice. Matsumoto's Shave Ice has been serving Haleiwa since 1951, and it has become a tourist's rite-of-passage when visiting Haleiwa. Add condensed milk or adzuki beans as a sweet edition to your shave ice. Open 9-6pm daily. 66-111 Kamehameha Hwy., Suite 605, Haleiwa
Fruit – Outdoor markets and fruit stands are commonly found in Haleiwa, selling coconut water, papaya boats, and more. Try fruits you can't find back home, like local lychee or rambutan.
Cream pie – This might seem like an odd recommendation for a day at the beach, but cream pies from Ted's Bakery have a reputation on the island like none other. Enjoy the cool custard of a macadamia nut cream pie from Hawaii's best – the pies alone are worth the drive out to the North Shore! Open Mon-Thurs 7-8pm, Fri-Sun 7-8:30pm. 59-024 Kamehameha Hwy., Haleiwa
Shops
Looking for a special memento from North Shore? You're bound to find something unique from the boutiques, surf shops, and souvenir stands dotted along Kamehameha Highway. Pick up souvenirs from the Aloha General Store, a retro t-shirt from Matsumoto's General Store, or essential oils from Polynesian Treasures.
For surf gear, check out handmade boards and gear at Raging Isle Sports. Surf N Sea also has all the surf accessories you're looking for, plus offers surf and dive lessons.
Get there
There are a few ways to reach the North Shore, and because of occasional heavy traffic due to tourism, public transportation is a viable option. We recommend you check out tours or car rental accommodations with Pleasant Holidays, located on the third floor of The Twin Fin Hotel. You can reach them at [email protected]com
The Bus – Oahu's public transportation reaches the North Shore, and takes 1.5-2 hours.
The #52 bus departs Ala Moana Center and travels through the center of the island, ending in Haleiwa. It takes approximately 1.5 hours to travel from Ala Moana Center to Haleiwa.
The #55 bus also departs from the Ala Moana Center, but travels along the east coast, ending in Haleiwa. This route takes roughly 2 hours. For info on routes, fares and schedules, visit thebus.org.
Car – If traveling by car from Waikiki, get on H-1 West, then transfer to H-2 North (via exit 8A). From H-2, take exit 8 to Wahiawa and continue to Kamehameha Highway (99), which takes you right into Haleiwa. The trip takes just over an hour without traffic.
Tour bus – For an activity tour, consider the North Shore Surf Bus, which departs from Waikiki. The Surf Bus takes guests to beaches, to rent kayaks, visit shops, and more. Book your tour, which you can customize to your preferences. Read more at northshoresurfbus.com
—
If you haven't yet booked your hotel stay, consider The Twin Fin Hotel, centrally-located to all the activity in Waikiki. With sweeping views of Kuhio Beach, it's just walking distance from major shopping centers and offers excellent onsite amenities.
Book a room with ocean views to enjoy stunning sunsets or of Diamond Head, an ancient volcanic crater and iconic symbol of Oahu. Check out exclusive offers only available on our website. We hope to see you soon!