Renting a car during your stay in Oahu isn't a necessity because of accessible transportation services like The Bus, Uber, and Lyft, but sometimes a vehicle may be the best fit for your plans. Don't let parking meters or rush hour catch you by surprise! Here are some tips for driving around Honolulu.
Be prepared
Before setting out, make sure you have everything you need – change for parking meters, cash for a parking garage, sunglasses, and a basic directional understanding of where you're headed. Check out a map ahead of time to get an idea of where you're going and what to expect as far as parking and traffic is concerned.
Rush hour
Rush hour in Honolulu typically lasts from 6am to 8:30am (inbound) and 3:30pm to 6pm (outbound). If you're renting a car for a day trip out of the city, this shouldn't significantly impact your excursion.
Use your phone or GPS hands-free
Navigation services like Google Maps are helpful while traveling in an unfamiliar place, but they can also be distracting. Mount your device so you can keep your hands on the steering wheel and eyes on the road. It is illegal to use a mobile device with your hands while driving in Hawaii.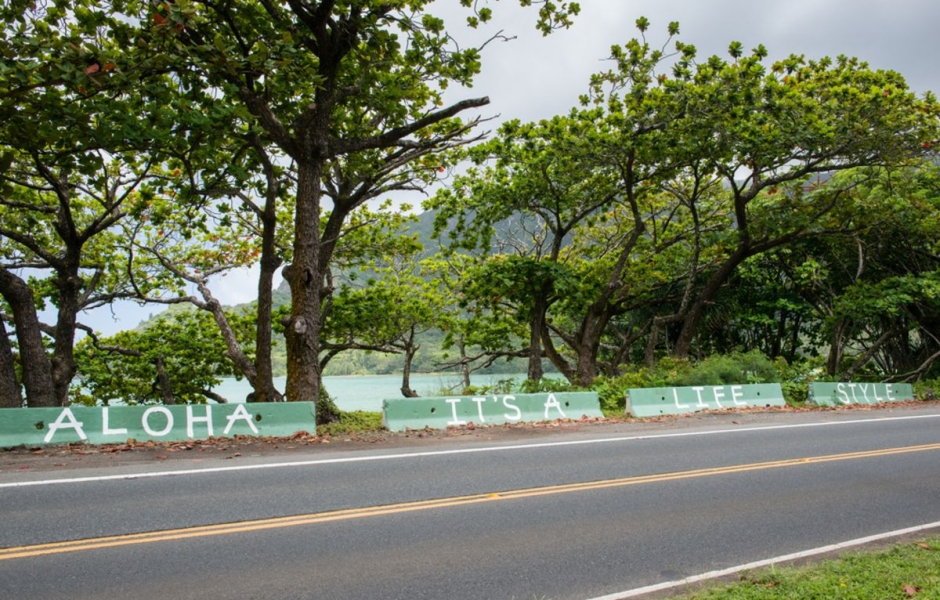 Pedestrian right-of-way
If there's one thing Honolulu has it's foot traffic, so take note. Drivers must yield to pedestrians using crosswalks or approaching sidewalks.
Let locals pass
Oahu is gorgeous, and rides out to the countryside offer scenery that most mainland or foreign visitors have never seen before. If you find yourself oohing, aahing and slowing down to take in views, pull over (if it's safe to) and let the local who's tailing you pass! It's the aloha way.
Finding a parking spot
Parking can be tricky in Honolulu. Here's a look at what you're working with.
>Street Parking
Just about all street parking in Honolulu is metered. Meters aren't enforced on Sundays, but start at a dollar every other day of the week. Some meters  accept credit cards; others only accept coins. Bring extra change just in case!
>Parking Garages
Parking garages are mostly stress-free and rates aren't outrageous. Here's a guide to parking garages in downtown Honolulu.
>Beach Parking
Parking at Ala Moana Beach is free but fills up quickly on the weekends.
Waikiki Beach parking is a challenge, so many visitors opt for nearby garages or shopping plazas close to beach access.
For access to Kuhio Beach, guests staying at The Twin Fin Hotel can simply cross the street.
Additionally, there are parking meters available at nearby Kapiolani Park, located at 3840 Paki Ave., Honolulu.
>Parking at The Twin Fin Hotel
Our hotel's central location to downtown Waikiki makes car rental unnecessary, but it is available at hourly or daily rates. Hourly parking at The Twin Fin Hotel is $8 without validation, valet only. Daily valet parking with unlimited in/out privileges for registered hotel guests is $45 plus tax. No self-parking available.
Car rental services
For car rental accommodations, we recommend Pleasant Holidays, located on the third floor of The Twin Fin Hotel. You can reach them at [email protected]
—
If you haven't yet booked your hotel stay, consider The Twin Fin Hotel, centrally-located to all the activity in Waikiki. Book a room with ocean views to enjoy stunning sunsets or of Diamond Head, an ancient volcanic crater and iconic symbol of Oahu. Check out our exclusive offers. We hope to see you soon!